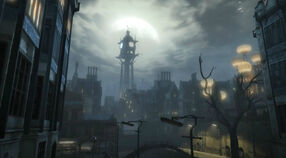 Corvis is the northern-most city in Cygnar, and also the largest industrial pole in the northern region. Home to various enterprises, but mostly ackwnoledged by Engines East, It is of vital importance to Cygnar, since most of Cygnar's warjacks engines are produced in the aforementioned city.
Foundation
Edit
Write the first section of your page here.
Write the second section of your page here.